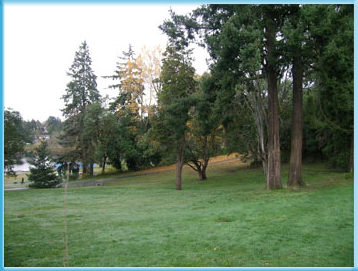 When future residents come home to Seola Gardens, they will discover a vibrant, new community surrounded by rich natural beauty and a myriad of opportunities to learn, to play, and to thrive.
Stately trees and views of the majestic Olympic Mountains envelope this White Center neighborhood, and residents can stroll to nearby Lakewood Park for picnicking, tennis, and other recreational activities.
Several Highline Public Schools are also conveniently close by. Evergreen High and Cascade Middle School are within walking distance, and for younger children, grade schools and a state-of-the-art early learning center are half a mile away. In addition, Seola Gardens will host a Head Start preschool program and a new community center with resources for all ages.
And that's just the beginning. This revitalized community will be punctuated by new parks, pea patch gardens, a trail system, inspiring art pieces, and a variety of affordable housing choices. Former residents will have the chance to return to 177 attractive new rental units; another 107 homes will be offered for sale to the general public.
This new community will transform a site of severely deteriorated, 46-year-old public housing that was built when King County Housing Authority demolished World War II defense worker housing and constructed Park Lake Homes II.
Federal HOPE VI funds and other public and private sources will finance the $70 million redevelopment. Construction starts in 2010 and wraps up in 2014.
"Seola Gardens will be a jewel for the neighborhood," said Stephen Norman, executive director of King County Housing Authority. "Along with its neighbor to the north – Greenbridge – KCHA will have built exciting new places for families and individuals to live and flourish."